ABOUT THE ACTIVITY
In the SMARTCITY+ event series, ArtTech Fusion 2021, which is hosted by the University of Economics Ho Chi Minh City (UEH), presided by the Institute of Smart City and Management (ISCM), co-organized by the Institute of Innovation (UII), UEH Youth union - Vietnamese Students' Association, and Phố Bên Đồi. The event is also supported by the companionship of departments, universities, research institutes, enterprises, corporations, national and international NGOs.
On January 8, the opening ceremony of the SMARTCITY+ ArtTech Fusion series of events was held at campus V - University of Economics Ho Chi Minh City. This is the first event to kick off ISCM's series of ArtTech Fusion activities in 2021.
Start developing Ho Chi Minh City branding as a "Livable Smart City" identity through the combination of art and technology tools, the ArtTech Fusion event not only stops by seeing artworks but also organizing many activities to spur the combination of innovation and art for your best experience. The audience will be excited by freehand sketching with Urban Sketchers Vietnam, VietNam Watercolor Art,..; Music live session with Germer Team and The Huy x Song Nhu; Virtual Reality (VR) showcase, urban simulation, applying technology in art and solving urban problems, Art talks book corner at ISCM StudioLab. Additionally, the event also promotes and makes the UEH-VTS as an ArtTech Fusion Platform of HCMC as a socialize - creative and inspirational place for GenZ.
OUR PARTNER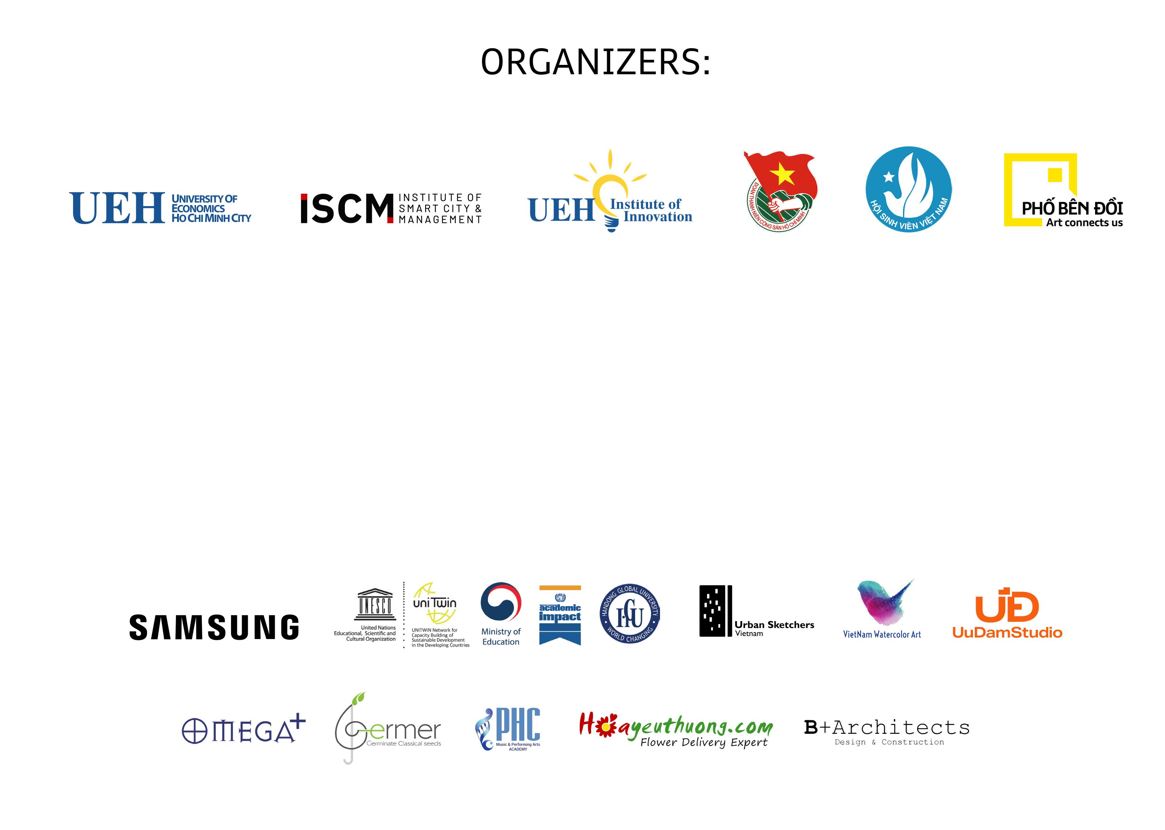 Youtube